"Country Gal" with a Gutsy Unique Style

Hi, Thank you for dropping in.
Multi Award Winner Zenne is ranked as one of the Top Female Country Music Performers in the UK, based in the northeast of England. A Powerful Voice and Gutsy Style as well as being an Accomplished Guitarist with the ability to Perform in a more Laid back Acoustic style. Zenne is proving to be a Hit on the country scene throughout the UK. Zenne's Passion for music clearly shows in her performance, retaining the Traditional Essence and True Feel of Country Music which is important to Zenne. She captures this beautifully within her Own Compositions. Zenne is a Huge Assett to British Country Music. 
Uk female country singer of the year 2017
Uk Artist of the year finalist 2017
UK Female Country Singer of the year 2016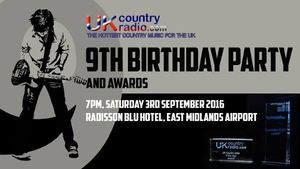 I was Nominated again this year for UK Female Country Singer of the Year 2017 not only did I get down to the finale 5 for UKCountryradio.com ,,,,, I WON Delighted to retain the title 2 years in a row. Thank you to all who voted for me.
I was also a finalist for UK Artist of the Year 2016/2017 again I am delighted to have both nominations, My Awards sit proudly on the mantelpiece, Thank you to all who voted for me. I cannot begin to tell you how excited I am to have won this award. Thank you to UKCountryRadio presenters and staff for your amazing encouragement, dedication and hard work.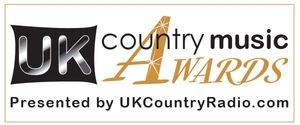 Uk artist of the year finalist 2016
I am Delighted to announce that Zenne was Nominated for UK Female Country Singer of the year 2015. And was in the  finale 5 for UKCountryRadio.com.
The winner was announced at the 8th Birthday Party at the Awards on Saturday 5th September at Radisson Blu Hotel, East Midlands Airport. 
The award went to by Sasha McVeigh. A superb  UK based artist. Well done Sasha. You deserved the award x
A Huge thank you to all who Nominated Zenne

Many Thanks to ukcountryradio.com for playing my music.
Your support is very much appreciated.